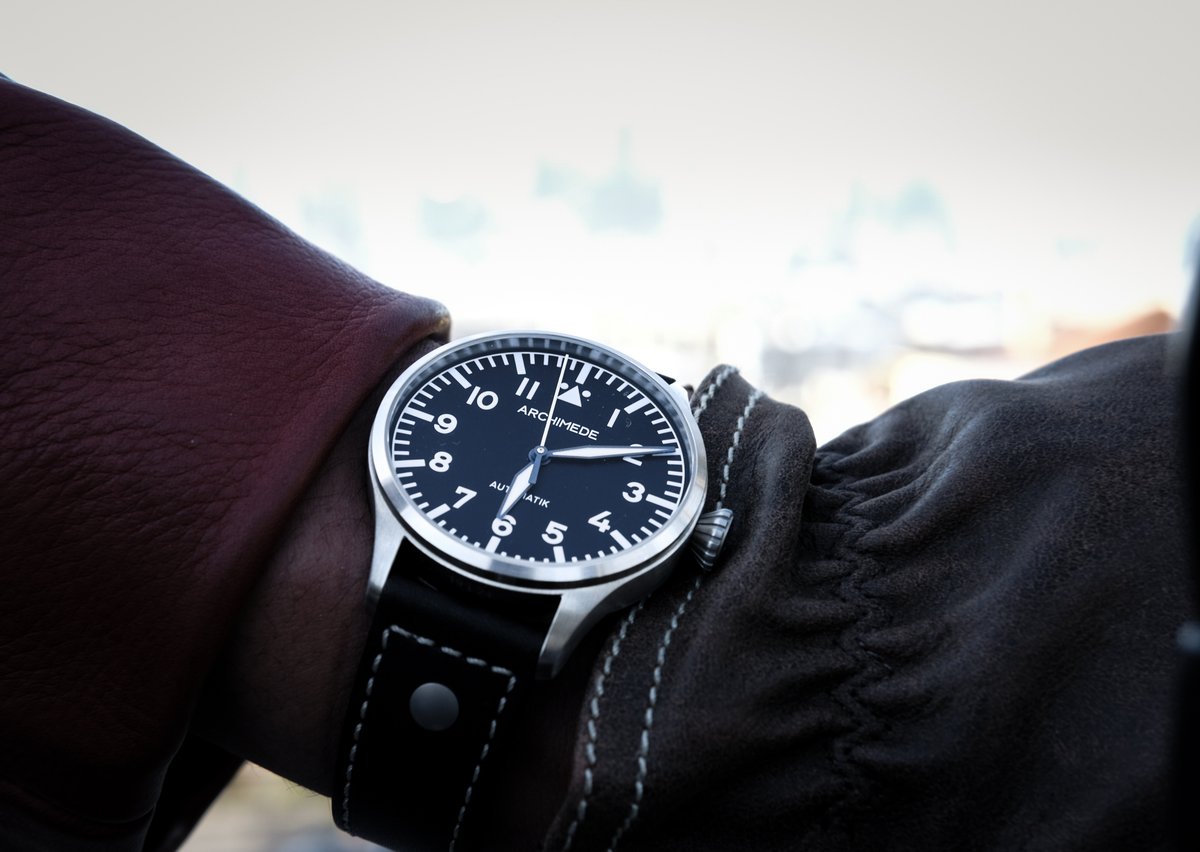 A timely addition to compliment any style.
Choosing a watch that suits your riding needs has always been a precarious decision. A timepiece can't be too bulky; it will hamper your clutch control (or throttle for left-handers') and make for an uncomfortable ride. Neither can your watch be too small to read, especially with the vibration from the motor. The happy medium rests in a sweet spot that consists of a hefty weight, medium sized face, and impeccable style to accentuate your ride and clothing that suits you.
Meet the Pilot watch. Originally created in 1904 for Airmen, this style of watch has a simplistic and bold approach to telling time. The Pilot 42 by Archimede is meticulously produced in Pzforheim, Germany, where it's quality and precision truly show that its crafted with the highest levels of care. I recently took the Pilot 42 to San Francisco while riding the iconic BMW R Nine T for a chance to zip through bay area traffic and down side streets to test out our newest jacket, The Pilot Racer, along with the Pilot 42 by Archimede.
The first and foremost quality of the Pilot Watch is its outstanding beauty. The one I rode with had the silver case, but it also comes in a vibrant brass option. I really enjoy the bold, yet simplistic design of the face and the contrast stitching across the wrist strap. The style can be used in all occasions. It works perfectly dressed up with a casual suit, and just as well dressed more casually with blue jeans and a tee shirt.
In our never ending search for the coolest lifestyle products, this one ranks as one of my favorites. It's a masterfully made automatic timepiece that has a story to tell. Choose the brass casing and you'll be sure to receive loads of compliments!